Embrace Jewish Culture and Tradition with a Welcoming, Humanistic Approach - Serving the Valley's Cultural, Ancestral, and Spiritual Needs for 27 years
OR ADAM'S HOME
We are honored to call the CUTLER-PLOTKIN JEWISH HERITAGE CENTER (AZ JEWISH HISTORICAL SOCIETY) our home (http://azjhs.org). Our services and other events will be held at 122 E. Culver Street, Phoenix 85004 (behind Burton Barr Library).
Please join us. This center was the first synagogue in Phoenix. It has been beautifully restored and modernized.

                        *   *   *   *   *   *

WARM UP with OR ADAM
Here's a good way to check out why Or Adam is the home for you: Come try our exciting and fun activities. Some are held in members' homes. For activities in members' homes, for security reasons, we respectfully request that non-members attend at least one public event (e.g., Shabbat celebration) before attending events in members' homes. For anyone planning to attend a home-based activity, RSVP is required and these gatherings may be closed when a comfortable number of RSVPs is reached. FOR MORE DETAILS OF OUR ACTIVITIES ~ GO TO MEETUP.COM and SEARCH: OR ADAM CONGREGATION.
SPECIAL EVENT
EVENT:CZECH TORAHS - 51st Anniversary of their Rescue
DATE: Mon., Feb. 9, 2015
TIME: 7:00pm
PLACE: AZ Jewish Historical Society
RSVP: lbell@azjhs.org
SHABBAT CELEBRATION
DATE: Feb. 13, 2015
TIME: 7:00pm-9:00pm
EXTRA: Shabbat celebration followed by special guest speaker: Prof. Bob Fine, who will lead a conversation about "Doing Secularism in the Service of Human Dignity."
Bob Fine grew up in the Jewish working-class section of Boston -Dorchester and Mattapan. Throughout his 51 year teaching career, his strongest interest was the impact of stereotype (and wishful thinking) in the fields of religion, history, sociology, human services and education. In Vermont, He helped establish the first practice of family/divorce mediation, and also worked in group settings with men who had been convicted of battering their women friends or wives. As a professor at ASU for 13 years, he divided his time between Family Studies and Jewish Studies. Since retiring, he has written about 45 essays on his topic of interest, which were published in 2014 as "To Care Enough: Essays on Self and Society."
Come join what's sure to be a really lively discussion following a short Shabbat celebration and oneg.
SUNLIGHT SCHOOL
DATE: Sun., Feb. 22, 2014
TIME: 9:30am-noon
PLACE: AZJHS Admin. Bldg.
FILMS & PHILOSOPHY
NEW AT OR ADAM: We'll be alternating films of Jewish interest with workshops on Humanistic Jewish philosophy and principles.
EVENT: Film: "History of the Jews" with Simon Schama - (part 4)
DATE:Tues., Feb. 24 , 2015
TIME: 7:00pm-9:00pm
RSVP: info@oradam.org
BOOK DISCUSSION
EVENT: All the Light We Cannot See by Anthony Doerr
DATE: Sat. Feb. 28, 2015
TIME: 2:00pm-4:00pm RSVP: jphoenix912@gmail.com
DINNERS
EVENT: SHABBAT DINNER
DATE: TBA
For information: javerx348@aol.com
OTHER
EVENT: AZJHS Judaism in the Desert Exhibition
DATE: Ongoing
TIME: Call AZJHS for hours
PLACE: AZJHS
EVENT: PASSOVER 2nd night Seder
DATE: Sat., April 4, 2015
TIME: 5:30pm
REGISTRATION: Attach:Passover2015.pdf

                        *   *   *   *   *   *

WHAT'S IN A NAME?

The name Or Adam, Hebrew for "light of humanity," reflects our desire to share our love and respect for Jewish culture and tradition with others and emphasizes that our destiny is not guided by a supernatural force, but by the human power within ourselves. For 25 years, we have been the leading voice for Secular Humanistic Judaism in the Phoenix metropolitan area where we have been providing a community experience that rewards Jewish identity and enriches the dignity of all humankind.

Our Shabbat and other celebrations invite participation by all family members. Come embrace your Humanistic Judaism with us.

         *   *   *   *   *   *


Location and Mailing Address
The majority of our activities for 2013-2014 are held at The Cutler-Plotkin Jewish Heritage Center (AZ Jewish Historical Society), 122 E. Culver Street, Phoenix 85004. Please refer to the website's Upcoming Events box, the calendar, or newsletter for changes and exceptions.
All mail correspondence should be directed to our mailing address:
Or Adam Congregation, 7904 E. Chaparral Rd., Ste. A110-278, Scottsdale, AZ 85250-7210.
Please note: NO activities are held at the Chaparral Road address - it is strictly a mailing address. Do not send any mail directly to the Cutler-Plotkin Jewish Heritage Center or AZ Jewish Historical Society.

                  *  *  *  *  *  *  *  *  *  *  *  *  *  *  
  

SPECIAL EVENTS
See Upcoming Events box and latest Newsletter for details.
FRIDAY EVENING SPEAKER PROGRAM
Join us for Shabbat celebration and oneg. Then stay for exciting presentations with Q&A. All are welcome
SHABBAT/HAVDALLAH DINNERS
A wonderful way for prospective members to experience a Jewish Humanistic celebration in an intimate home setting.
BOOK CLUB
An exhilerating afternoon for prospective members to meet and learn more about the Or Adam family.

             *  *  *  *  *  *  *  *  *  *  *  *  *  *  
   

NEW - YOU CAN PAY and DONATE by PAYPAL!!
Check Out Our FACEBOOK Page - You'll "LIKE" It!
SHOP ONLINE with eSCRIP - SUPPORT OR ADAM!!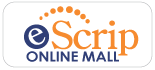 Learn more about Humanistic Judaism - go to YouTube.com and search SOCIETY FOR HUMANISTIC JUDAISM